Reset Puzzle State
Quiz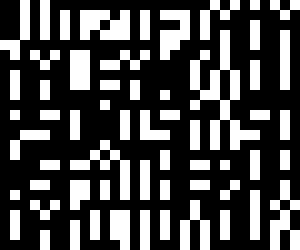 Solution
author: Daniel Low
The image has semblence of letters and on closer look, one can find that the black lines are strokes that make up the letters.
Splitting the image into grids, we have the following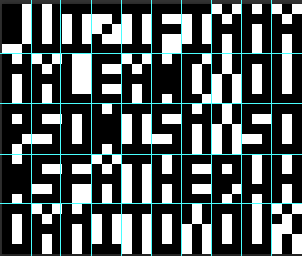 And with some effort, we can make out the text to be:
QUIZ[:] IF I AM A MALE AND YOUR SON IS MY SON[']S FATHER[,] WHO AM I TO YOU?

Solving the riddle will lead to the answer "SON".